The coronavirus has taken over our lives. People are hoarding important things like masks, T.P., and sanitizer. Some people are over-reacting, and some are just ignoring it. We have to stay at home, and leave only if necessary. We should keep 6 feet away from people and take proper precautions. We have to be careful, but we do not need to over-react. The coronavirus is spreading, but we can slow it down. When we do these things such as: washing our hands frequently, staying at home, staying away from people, not touching our faces, not hoarding, and coughing into our elbows, we can slow the spread. Washing our hands is super important because soap is one of Covid-19's main enemies.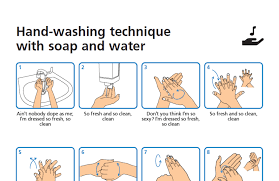 The reason soap is so important is because it literally pulls apart viruses. Let me explain: viruses are just things with a fatty layer surrounding them. Its only purpose is to copy itself. When you rinse off your hands with just water, it doesn't clean them. The fatty shell protects the virus, and it just stays on your hand, no harm done to it. When you use soap, though, it pulls apart the virus. Soap has protein things in it that are attracted to water on one side, and fat on the other side. When the fat attracted side sticks into the virus, the water attracted side pulls towards the wate, ripping the virus apart. When you rinse your hands after, the once-deadly now helpless virus shards go down the drain. It takes time, though. So wash your hands for 20-30 seconds! Yes, you heard me, 20-30 seconds! Do you really want to get sick? And do you really want to get others sick? No? Then wash your hands!
Will school close for the rest of the school year?
Will school be closed for yet another week after this morning's anouncment of a fourth?
When will we bounce back to normal?